DRS can supply and install a comprehensive range of TV Aerials, Digital TV Aerials capable of receiving Freeview and DAB Radio aerials. We can also service & maintain existing systems and provide a tv aerial repair service. Free Estimates are provided for all new TV Aerial installations.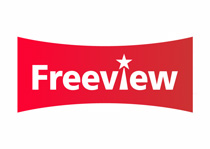 Are you ready for the digital switchover?
Television is going completely digital. It's the biggest change in broadcasting since colour television was introduced in 1967. The process of digtal switchover will take place between 2008 to 2012
Digital switchover involves the switch-off of the analogue terrestrial transmissions network that has been in place for more than 65 years - and its replacement with an all-digital terrestrial network.
At the moment digital and analogue signals are broadcast simultaneously. But whilst the analogue signal is maintained, the digital signal can't be broadcast in full and at full power across the UK.
The digital switchover is set for completion in the Yorkshire region by 2011.
Looking for the latest in home digital entertainment?
By installing a digital compatible aerial, you can guarantee the best possible aerial signal for your specific product, be it Freeview, FreeSat or Terrestrial Television.
For more information, or to request a free quotation, please contact us.