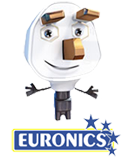 DVD and Bluray Players
If we do not have what you are looking for on our website please do not hesitate to contact us for a quotation and product advice.
We will not sell anything that we would not be able to deliver within York and the surrounding areas.
Sharp BDHP20H Bluray Player Full HD 1080p HDMI

AQUOS LINK (control via HDMI)
Slimline piano black design
BD-ROM/RE/R High-Definition Playback
DVD Video, DVD-RW/R, DVD+RW/R
CDDA, CD-RW/R
1080p Out
DVD up-conversion up to 1080p
1080p and 24Hz Cinema output via HDMI
Quick Start function
Energy saving
Playback Hi-Def BD-ROM
HDMI Jack & 1080p Out
Full-digital Hi-Definition Video
High-Fidelity audio
No signal deterioration

Sony RDR-GX120S Dual Format / Dual Layer DVD Recorder

DVD Type: DVD Recorder
Number of Discs: 1
Progressive Scan
Playable Disk Types: DVD Video, VCD, SVCD, DVD-R, DVD-RW, DVD+R, DVD+RW, CD (Audio), CD-R, CD-RW
Playable File Formats: MP3
TV Tuner
TV Resolutions: 480i, 480p, 576i, 576p
Video Output System: PAL
Video DAC: 12 bit / 108 MHz
Video Noise Reduction: Block Noise Reduction / Mosquito Noise Reduction
Picture Control: Contrast, Brightness, Hue, Sharpness
Surround Sound: Dolby Digital (Digital out only) / DTS (Digital out only)
Dialog Enhancer
Connections: SCART Connectors (Input / Output x 2)
Inputs: RF (TV) x 1, RGB (via SCART), Composite (via SCART), S-Video (via SCART)
Outputs: Composite x 1, S-Video x 1, Component x 1, RGB (via SCART), Analogue Audio x 1, Digital Audio Coaxial x 1, RF x 1, S-Video (via SCART)
Front Panel: Composite Input, S-Video Input, Audio Input
Remote Control
OSD
Display Dimmer
Parental Control
Instant Skip / Replay: Skip / Replay
Recordable Media: DVD+R, DVD+RW
Recording Speeds: SP, LP, EP, SLP, HSP, HQ
DVD Recording Time: 1 Hrs. Minimum / 8 Hrs. Maximum
Recording Formats: MPEG1 / MPEG2
Programmable Timer: VCR Plus+, 40 Events within 30 Days
Dimensions: Depth: 11.46 in. / Height: 2.28 in. / Width: 16.93 in.
Weight: 6.83 lb.
Exterior Colour: Silver

Toshiba RD97D - 250Gb Hard Drive DVD Recorder with Digital Freeview Tuner

Multi Drive HDD,DVD-R/-RW, DVD+R/+RW
250GB Hard Disk Drive
Record up to 424 Hours

Analogue and Digital Freeview Tuner

HDMI Upscaling to 720p,1080i,1080p

Timeslip Recording

Pal Progressive Scan

36 Event/1 Month Recording

More products available online soon!